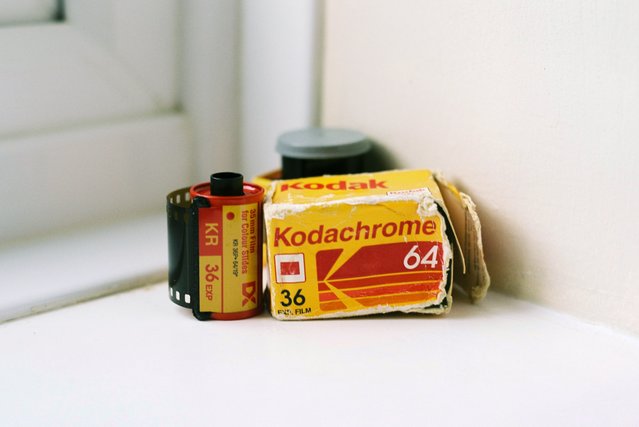 I have mixed feelings about Kodachrome. I've never used it. I've never really used any slide film. Bex has fuzzy childhood memories of slides, but my parents weren't slideshow people.
Last month a guy gave me his Canon A-1 setup, and this roll was in the bottom of the bag. I didn't want to use it: it felt like entering some weird, dead world, putting something of myself into this thing that would die. I feel much the same way about Polaroids. There are six shots left in my Polaroid P, ever. There's no space to play.
I put the Kodachrome on eBay. I wanted to get it to someone who would use it, but I kind of regret that now. It's pretty cool to have shot Polaroid, after all.